FOR IMMEDIATE RELEASE 
Shehady's Oriental Rugs Hosts Rug Repair Class
Port Angeles, Washington, October 20, 2017 — Jacob and David Brown, of DualClean Services in Port Angeles, WA, were two members of a select group of just 15 rug care specialists from all over the United States invited to attend the Rug Restoration Seminars Rug Repair training intensive held October 9-10, 2017 at Shehady's Oriental Rugs in Pittsburgh, PA. Shehady's, owned by Wade Shehady and his family, have been restoring rugs by hand in Pittsburgh for three generations. They are so skilled, customers send their rugs to them from all over the world!
Excited to learn from such weaving and repair masters, this group worked diligently to learn and perfect rug repair skills on various types of rugs, and of varying degrees of difficulty. Some of the hand repairs learned were: securing and overcasting ends, replacing missing side cords, patching holes, re-weaving damaged or missing fringes, repairing worn edges, attaching new fringes, remodeling rugs, and more! Their energy, focus, and skill level was evident from day one, as Mr. Shehady exclaimed more than once that this group of students was his "best ever!"
Rug Restoration Seminars representatives Lynn Tall of Rug Advocate® in Saugus, MA and Cameron Mayville of Omaha's Rug Cleaning & Restoration in Omaha, NE organized and led the event, while Paul Lucas of Chem Max® in Grand Haven, MI acted as class photographer.
Both Jacob and David have been using the advanced rug repair skills that were learned at the Rug Restoration Seminars Rug Repair training intensive since returning to DualClean Services with great success and customer satisfaction.
Jacob and David Brown
DualClean Services
136 W 4th St
Port Angeles, Washington, 98362-2806
(360) 457-3490
Photo Credit: Rug Restoration Seminars
###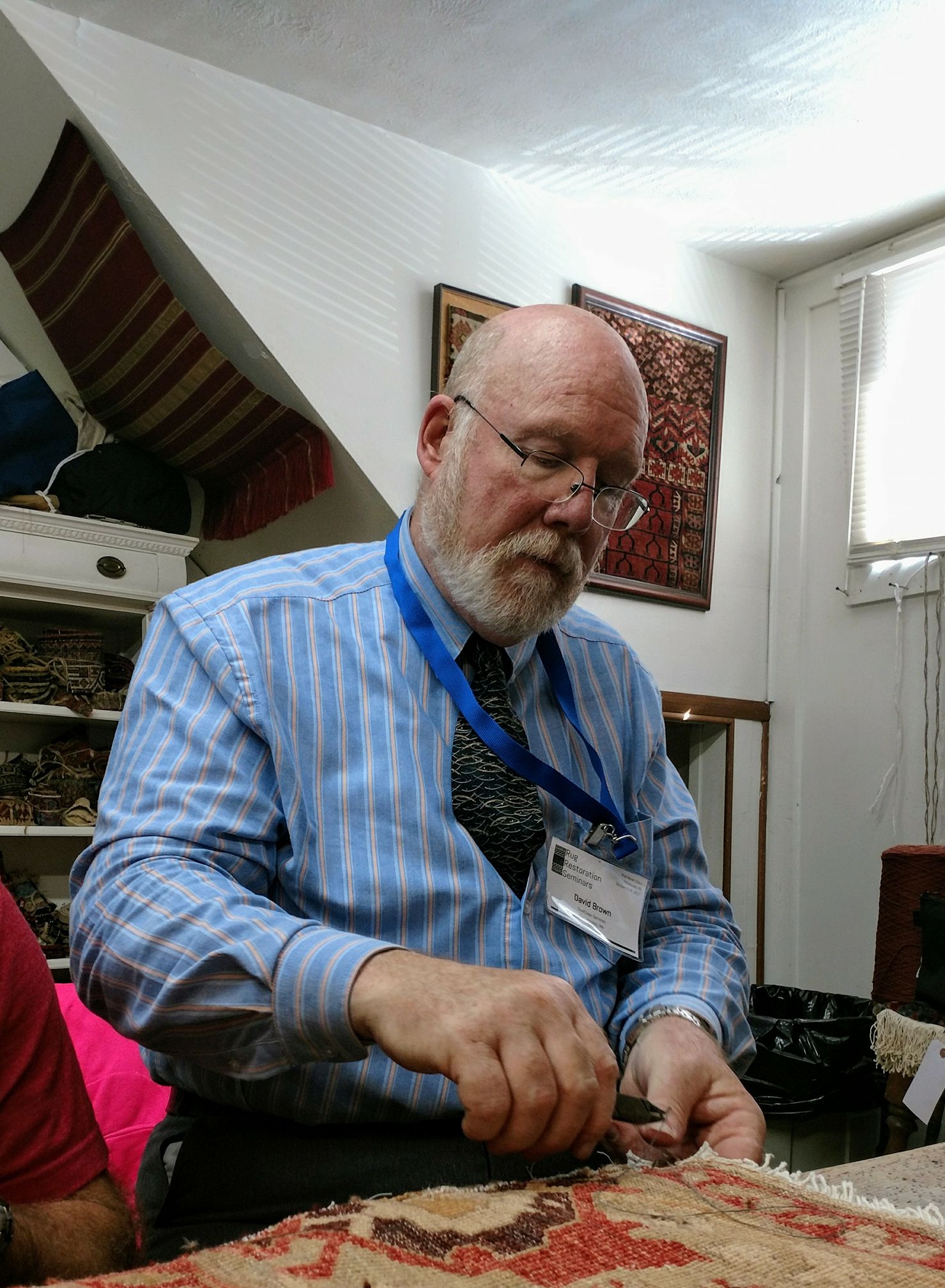 Copyright © 2022
All rights reserved
DualClean Services
 136 W 4th St
Port Angeles, Washington, 98362-2806
(360) 457-3490